BliCN-350F Blister Machine
This product adopts positive pressure molding, flat pressure heat sealing process, good plastic absorption performance, and is deeply loved by people in the industry.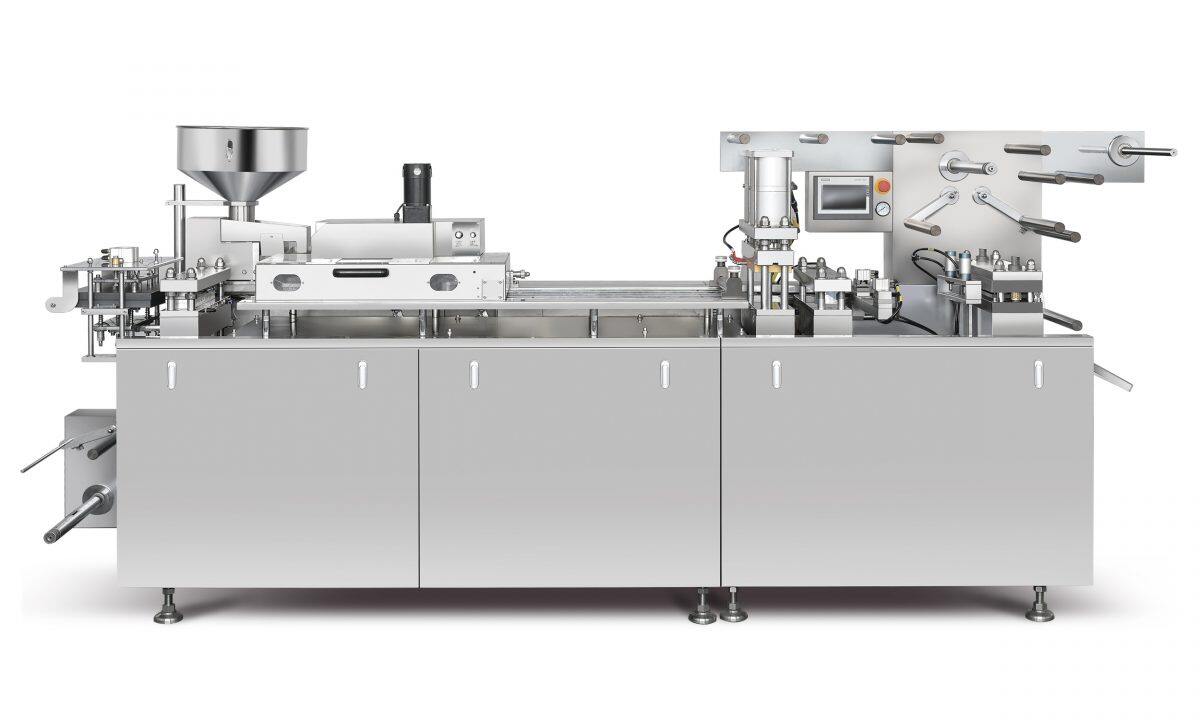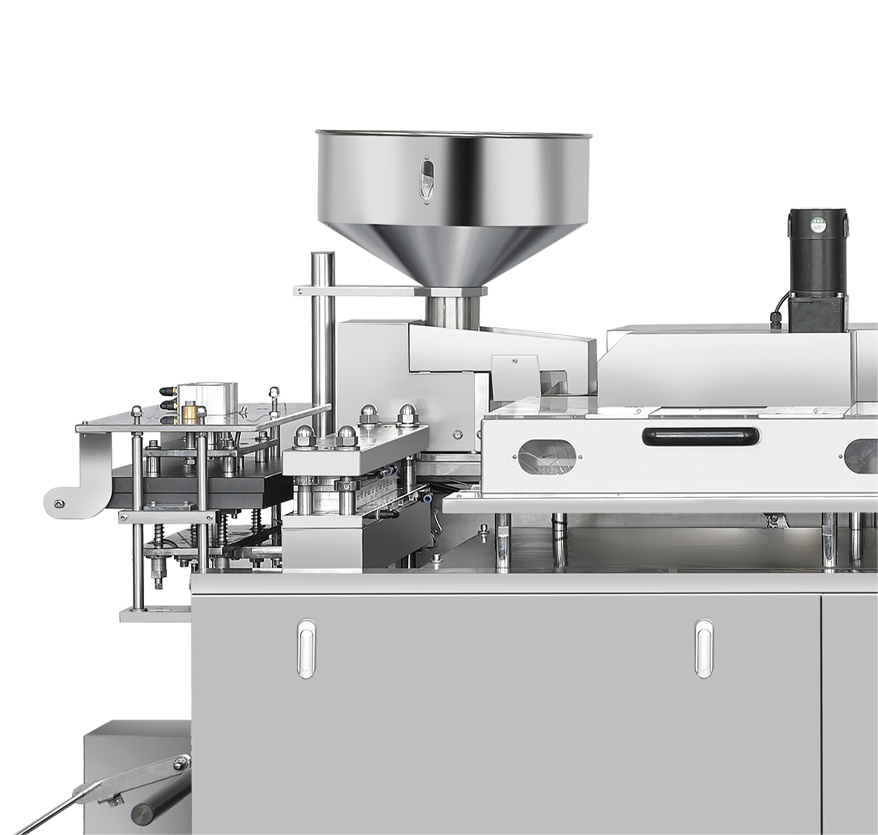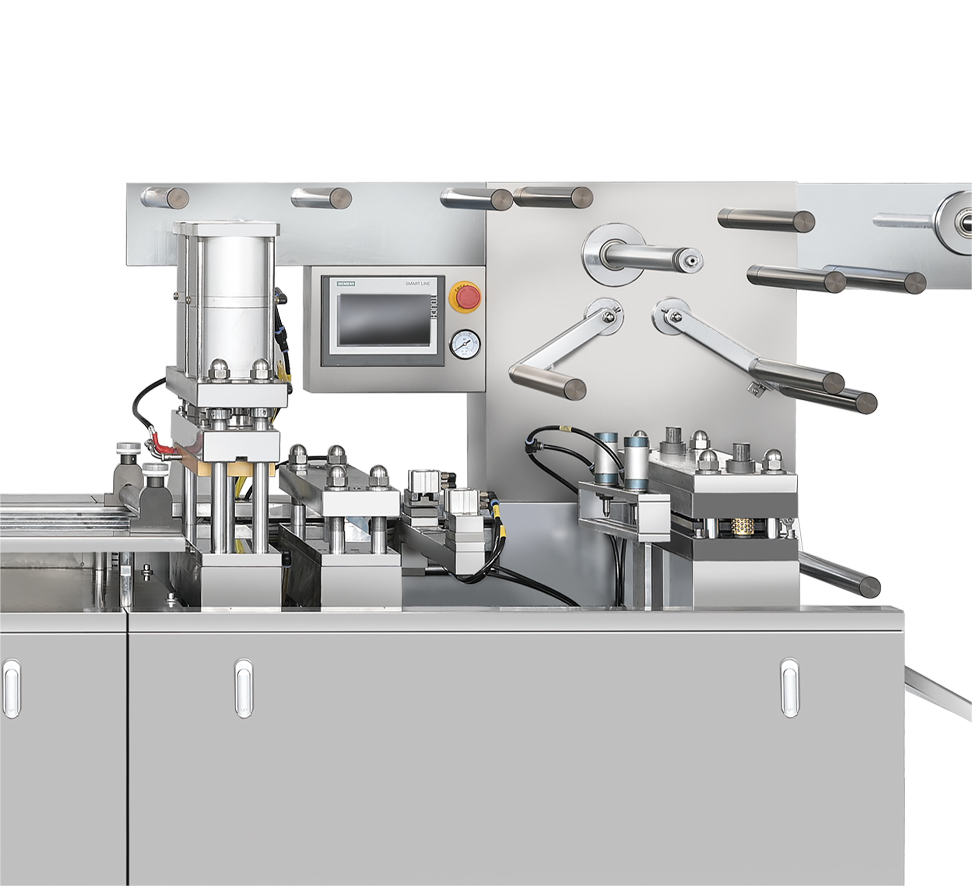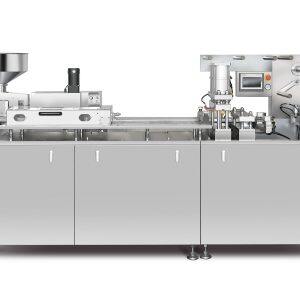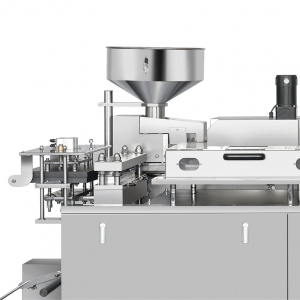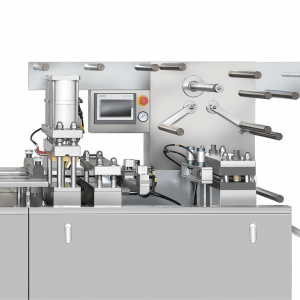 BliCN-350F Intelligent Plate AL/PL Blister Machine
BliCN-350F is a blister machine in intermittent plate sealing principle, which is used for pharmaceutical packing, food packing, cosmetic packing, medical device packing, etc., and is applied to various types of products such as pharmaceuticals (tablets, capsules, ampoules), food, cosmetics, etc.
The blister machine is a special equipment for blister type aluminum/plastic, aluminum/aluminum (PTP) composite sealing packaging of pharmaceuticals (tablets, capsules, ampoules) food, medical devices and similar materials, which adopts positive pressure forming and flat pressure heat sealing, so it has the characteristics of the stiff and flat blister, and is popular among industry professionals.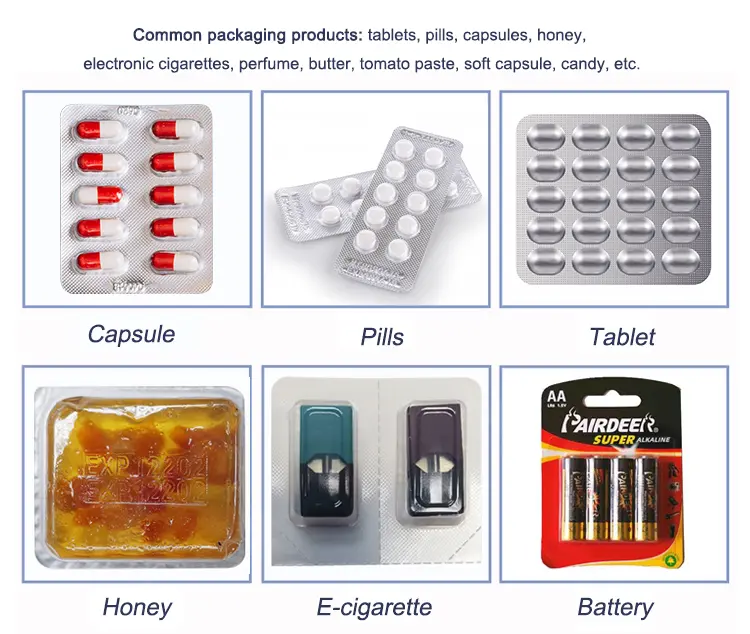 Features:
Max capacity 175 blisters/min
Intermittent plate sealing
Different feeding methods depend on customer needs
PLC control system and Siemens smart 700 (7 inches) HMI screen
Mechanical drawing, stable operation, adjustable stroke (optional servo drawing)
Convenient mold change
Scrap material collection
Design in line with GMP requirements


Product Description:
The molds of the blister machine are positioned by keyway and fixed by pressing plate. Don't need to adjust the parallelism and left/right movement when installing the forming mold and heat-sealing mold, so it is more convenient to change the mold
This blister machine adopts variable frequency speed control: Setting the corresponding punching times according to the length of stroke and the difficulty of filling materials, etc.
The stroke of the blister machine is adjustable. Customers can design the plate size freely within the range of 30-120mm.
This blister machine adopts compressing pair heating-plates, which shortens the heating length of the plastic film and reduces the heating power and temperature, thus enhancing the stability of the plastic film.
Upper and lower mesh plates (concave and convex) cooperate for heat sealing (also can be line seal), due to equal stress, the curling phenomenon of blisters is avoided, meanwhile the sealing performance is improved.
All parts in contact with medicine are made of stainless steel and non-toxic materials and are meeting "GMP" requirements.
The production line with EMERGENCY STOP device, electronic counting, batch number, punching, automatic stopping and alarming if the film is used up or broken, etc. And has a smooth process and intuitive production process.
| | |
| --- | --- |
| Model | BliCN-350F |
| Max.Output | 60-105 blisters/min |
| Range of Stroke | 30-220mm |
| Max.Forming Area | 350*115mm |
| Max.Forming Depth | 18mm |
| Motor Power | 2.2KW |
| Power | 10KW |
| Power Three-Phase Five-Wire | 380V/50Hz |
HUADA

Pharma

Offers

Backed by our 25 years of experience in pharmaceutical engineering solutions, we design, manufacture and supply high quality pharmaceutical process and packaging equipment to the industry worldwide.
Contact
HUADA

Pharma

Get in touch with us today to discuss your project and how we can help you fully realize its potential.