SAYP-700S Digital Metal Separator
Metal Separator SAYP-700S is widely used in pharmaceutical industry, health product industry, food industry, chemical industry and other fields. It is applicable to detecting and separating metal impurities in tablets, capsules, candies and other products during production or processing.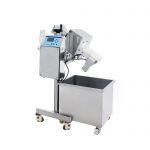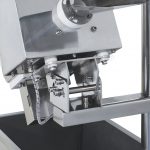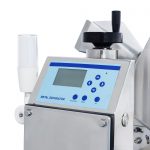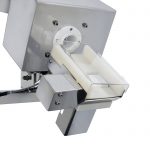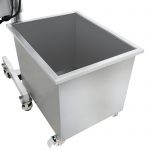 SAYP-700S Digital Metal Separator
The metal separator is mainly used for the detection and separation of metal impurities in gravity feed granular materials in plastic chemical industry as well as other similar industries.
It can detect all magnetic and nonmagnetic metal impurities (e.g.: steel, stainless steel, aluminum, etc.). Even if encapsulated, these metal impurities can still be detected and then separated by the rejecting unit.
Special structural design can effectively help avoid the interference of external factors such as vibration, noise and product effect.
With German technology and ultrahigh detection accuracy, it is a metal separator specially designed for medicine and health product industries.
The ejecting unit is made of 316 stainless steel, so it is easy to dismantle and clean. It can meet the FDA and USDA certification requirements.
It can work in conjunction with other equipment to ensure the normal operation of the production line. The height and tilt angle of the rack can be adjusted manually, which makes it easy to move and clean.
Unique accuracy can detect tiny metal objects in drugs, and the processing speed can reach about 15,000 pcs/min.
| | |
| --- | --- |
| Model | SAYP-700S |
| Caliber of feeding inlet | Φ35mm |
| Detection accuracy | Φ0.3mm |
| Capacity | 10,000-15,000 pcs/min |
| Working voltage | AC220V±10%, 50-60Hz (Customizable AC110V/ AC380V) |
| Ambient temperature | -10℃ – +80℃ |
| Discharge time | 0.3~5s (Adjustable) |
| Compressed air | 4~7 Bar |
SAYP-700S Digital Metal Separator
HUADA

Pharma

Offers

Backed by our 25 years of experience in pharmaceutical engineering solutions, we design, manufacture and supply high quality pharmaceutical process and packaging equipment to the industry worldwide.
Contact
HUADA

Pharma

Get in touch with us today to discuss your project and how we can help you fully realize its potential.