LiqCN-4MB Bottle Filling and Capping Monoblock
0-100mL bottle and vial filling and capping for CRC bottle, HDPE Tamper evident lid, HDPE tamper-evident dropper cap with inverted dropper top, tamper-evident dropper cap with PE inverted dropper tip, aluminum tamper proof, etc.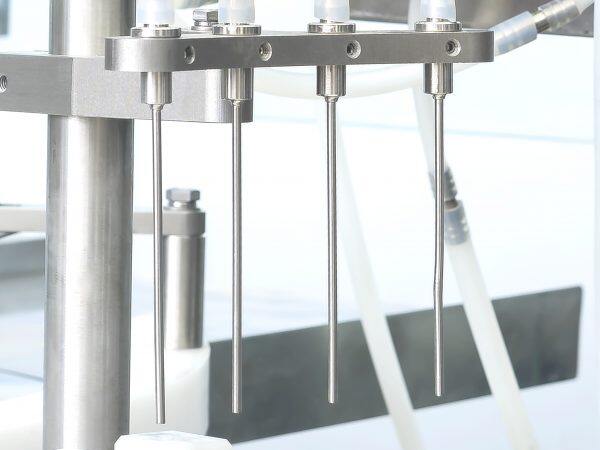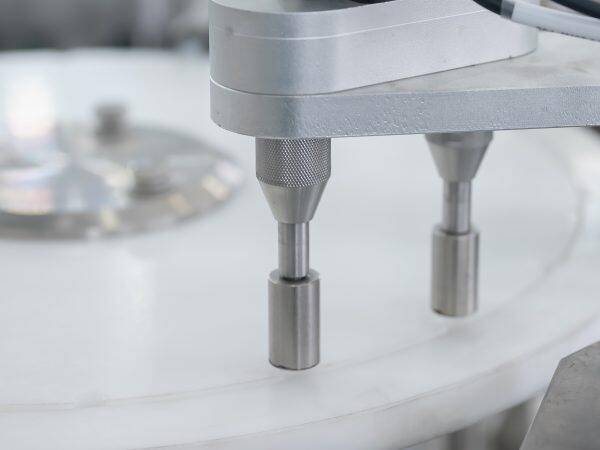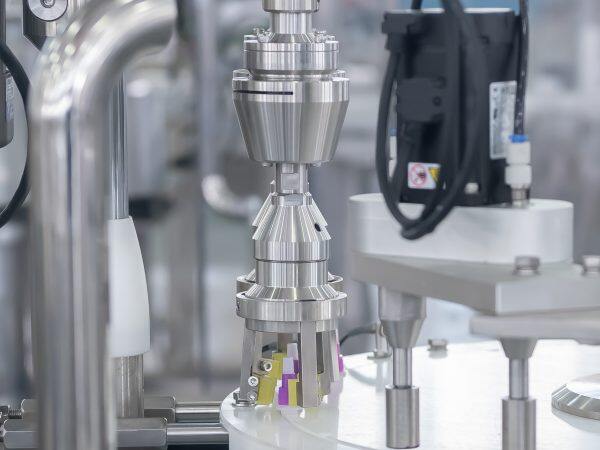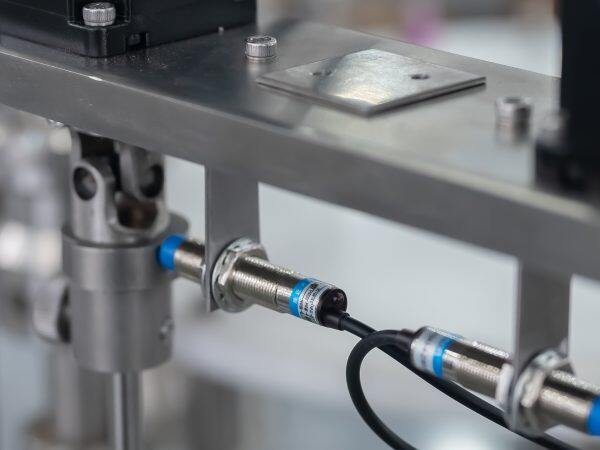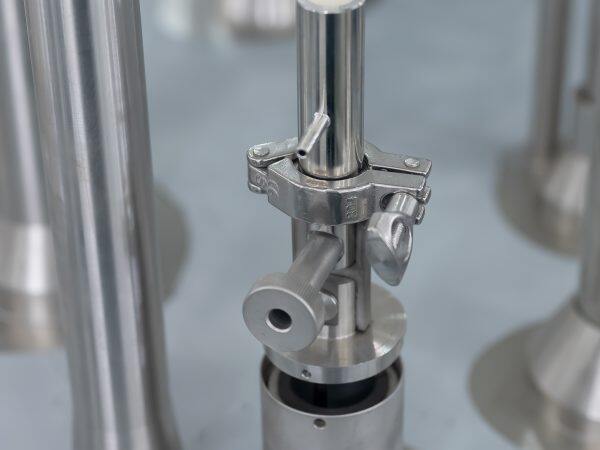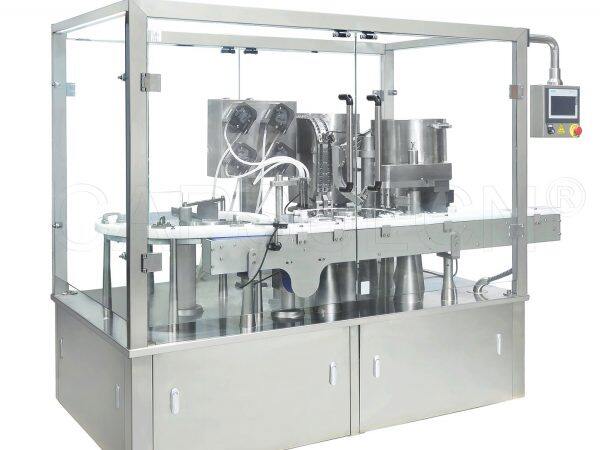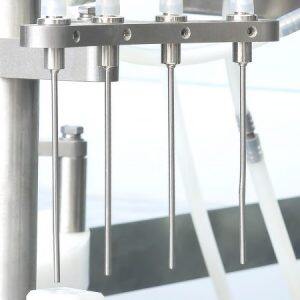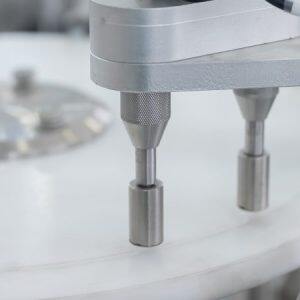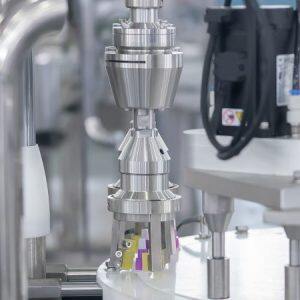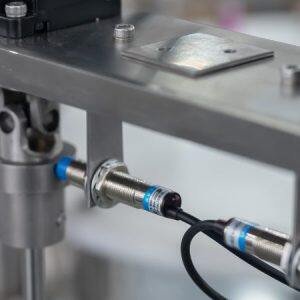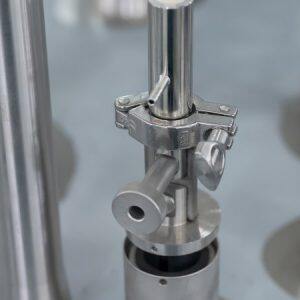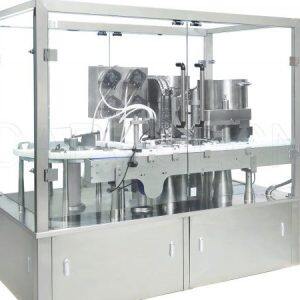 LiqCN-4MB Bottle Filling and Capping Monoblock
LiqCN-4MB Bottle Filling and Capping Monoblock is design to fill and cap plastic or glass bottles up to 35 cpm. With this Monoblock system, the manufacturing process is simplified by combining the bottle filler and capper into a single space-saving machine. This Monoblock machine is great for products in pharmaceutical or food industries. Each ACCUMOST Monoblock system is specifically constructed to the individual product specifications, space constraints, and production environment to maximize product output. It is an easy to use system with a simple and intuitive touch screen display.
Volumetric piston or peristaltic filling configurations are available to specifically fit your application. The robust capping unit can accommodate threaded caps of a variety of materials, diameters, and heights.
304 Sanitary Stainless Steel frame configured to project specifications
Tooling for one bottle and cap
316L Stainless Steel Head Filling with 4 nozzle ports
Vibratory sorter bowl for transition of caps for placement on bottle
PLC Touch screen with HMI interface for easy setup and monitoring
Motorizing system for the movements of various groups
16 positions star-wheel with intermittent movement. The Alternative movement of the star is made by an intermittent mechanical transmission. Bottle presence control in the star. If the presence of the bottle is not noticed the machine stops automatically
Presence control of under-caps/caps/cover-caps on the bottle. If the control has a negative outcome, the machine stops. Alternatively the machine can reject the defective object
All non-metal material will be designed for compatibility with customer's disinfectants
Hopper or bowl mounting with ergonomic design for single person operation
Capable of assigning user rights to a group; user access matrix available
HMI CFR 21, Part 11 compliant; Audit Trial is viewable/exportable
FAT service included
Optional pFMEA, SAT and IOQ available
| | |
| --- | --- |
| Model: | LiqCN-4MB |
| Length: | 95" |
| Width: | 65" |
| Height: | 70" |
| Weight: | 2,000 lb. |
| Filling Nozzles: | 4 |
| Capping Head: | 1 |
| Accuracy: | ± 1.5% |
| Reject Rate: | Less than 0.2% |
| Electrical Requirements: | 220V/50Hz (opt. 380V) |
| Air Requirements: | 110 psi. |
| Range: | 0-100mL |
| Output: | up to 35 CPM |
| Finish: | Stainless steel and plastics |
HUADA

Pharma

Offers

Backed by our 25 years of experience in pharmaceutical engineering solutions, we design, manufacture and supply high quality pharmaceutical process and packaging equipment to the industry worldwide.
Contact
HUADA

Pharma

Get in touch with us today to discuss your project and how we can help you fully realize its potential.