SF Automatic Continuous Mill Herb Grinder
The SF Series granulators are designed to grind dry, free-flowing materials down to 120 mesh with a very narrow particle size distribution.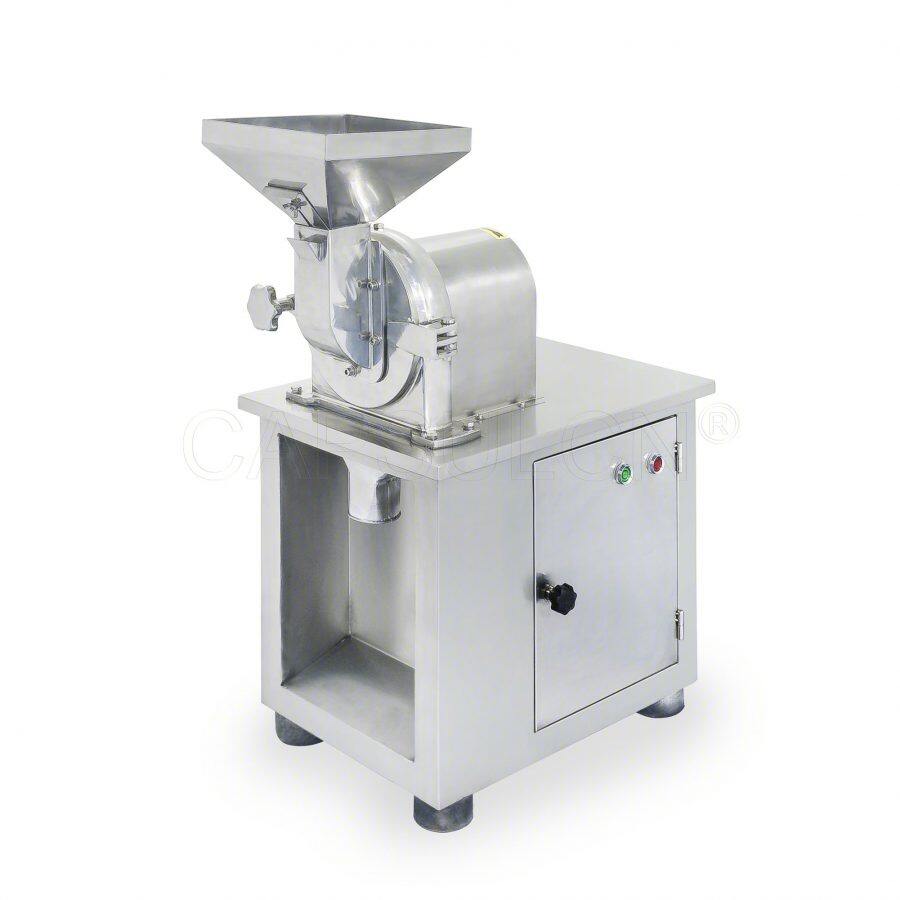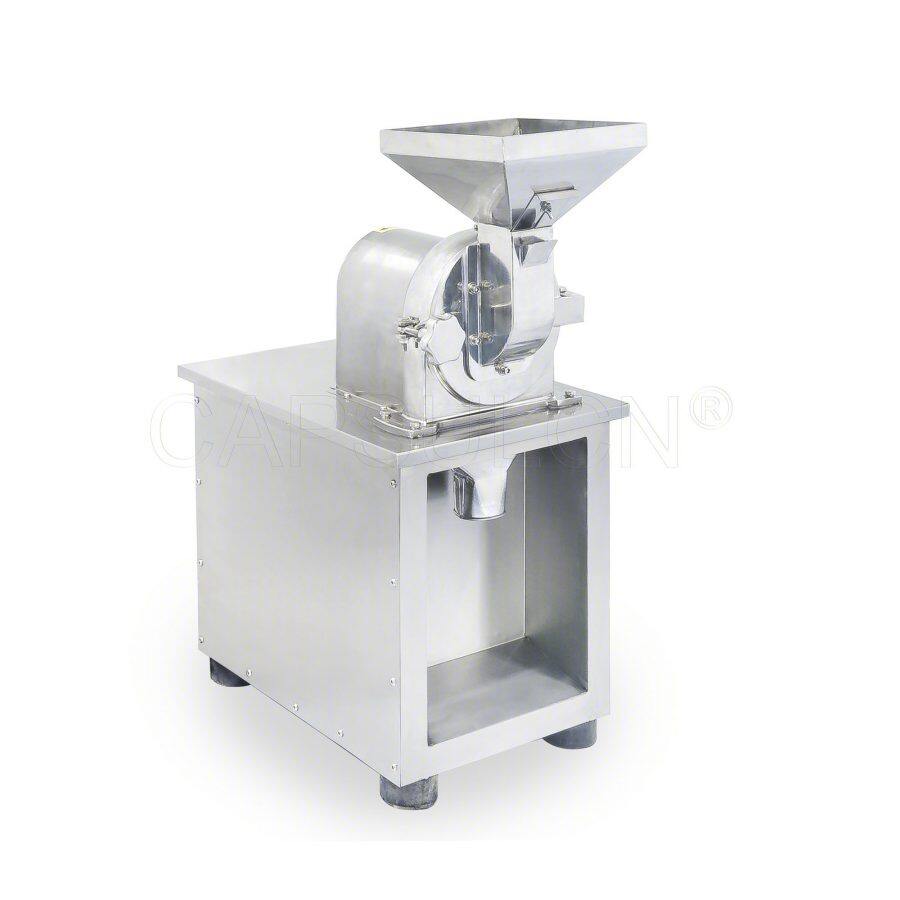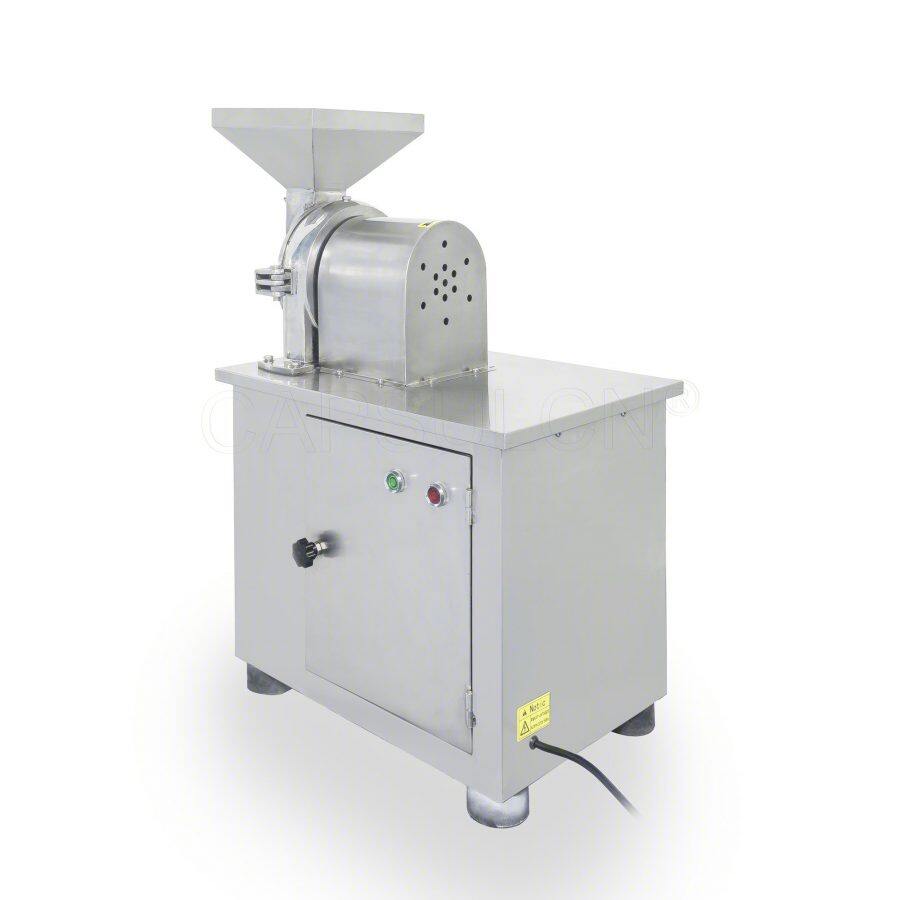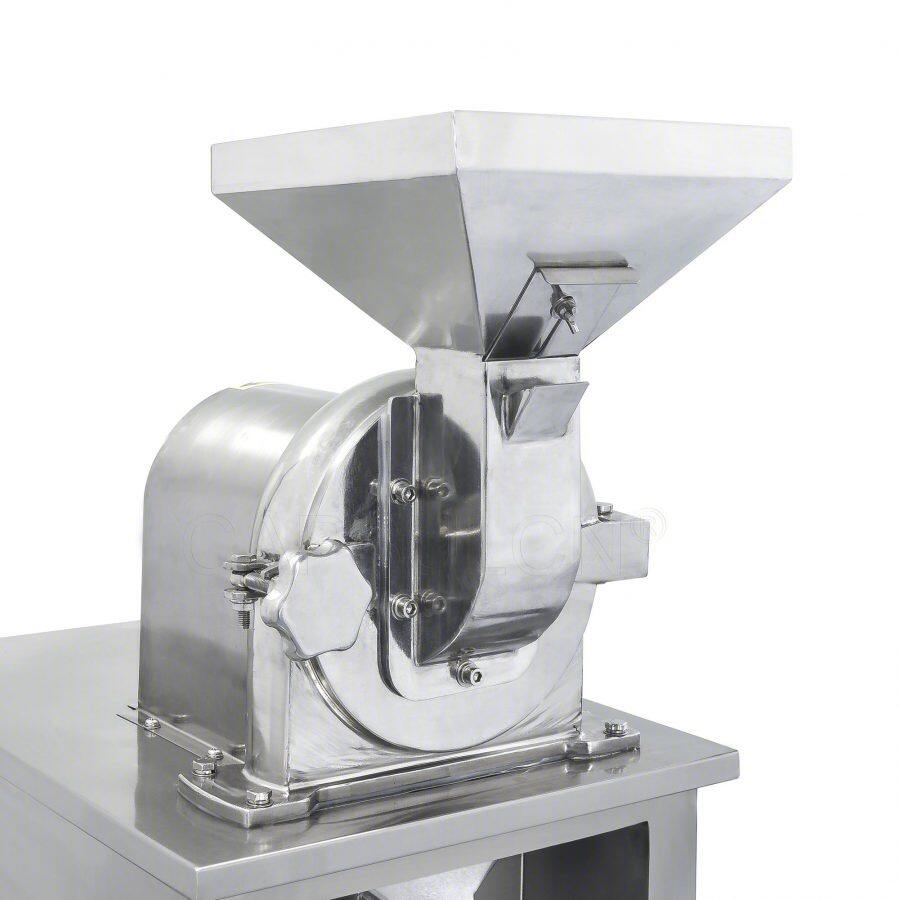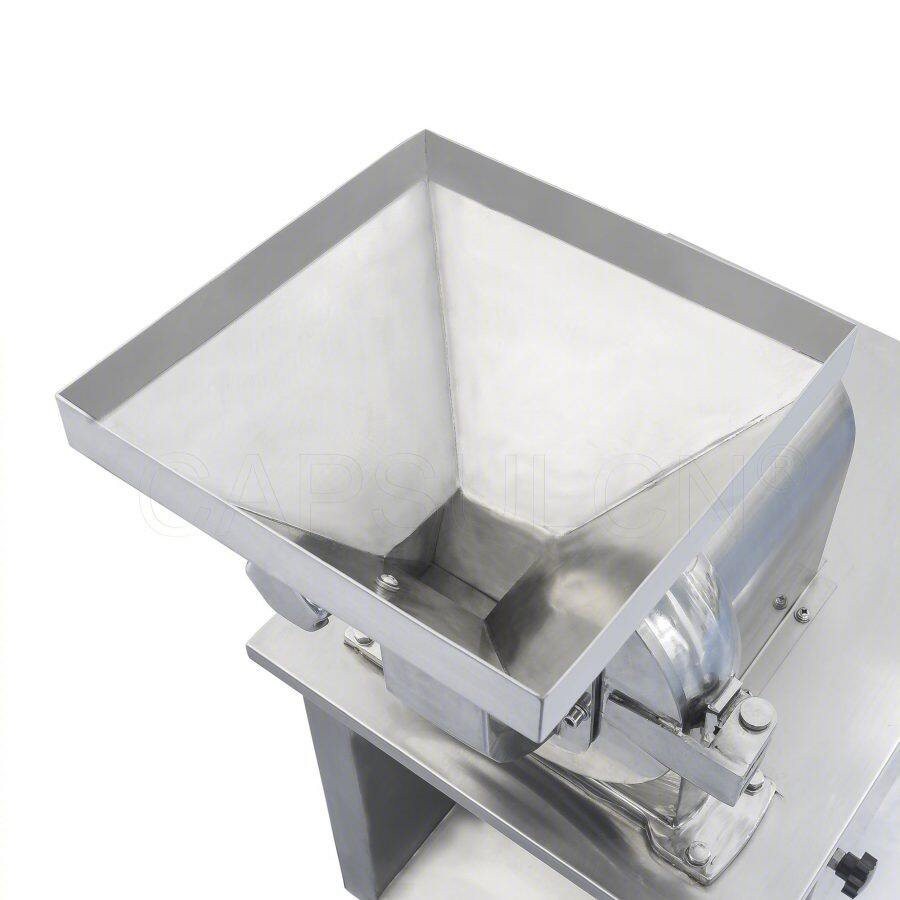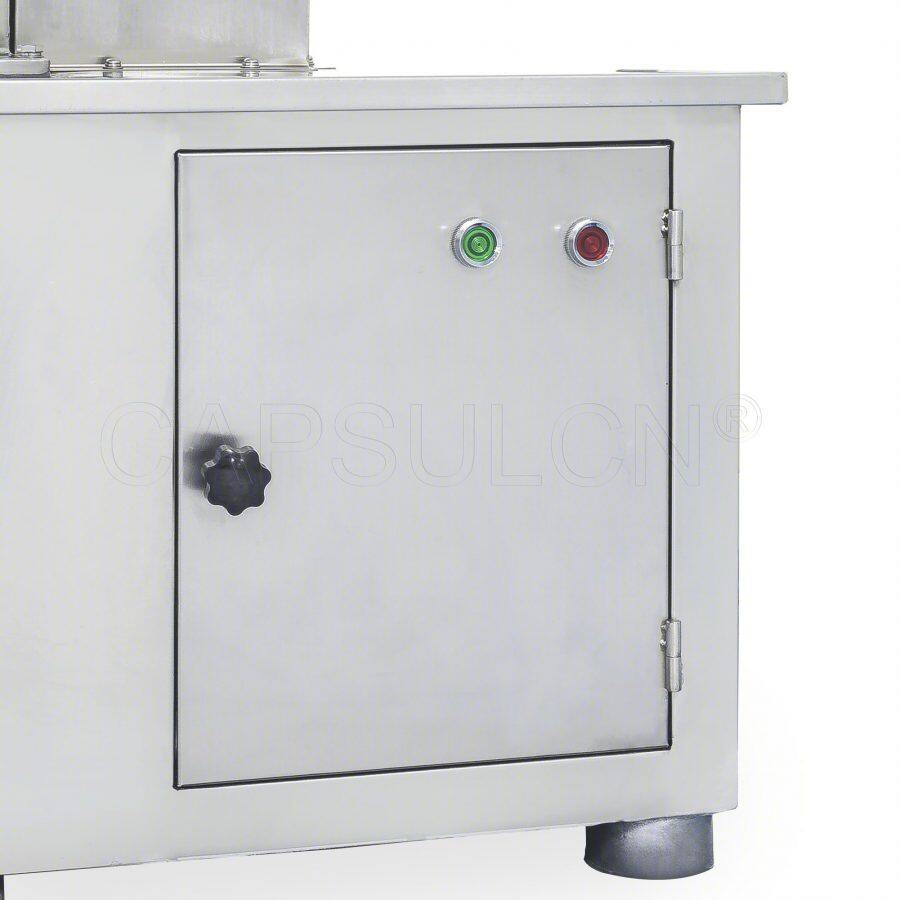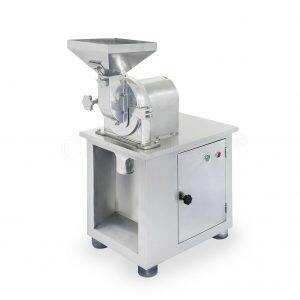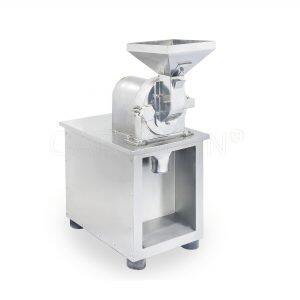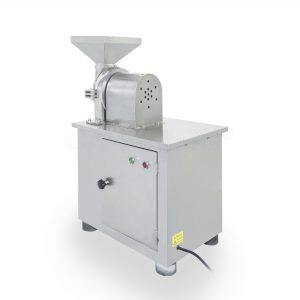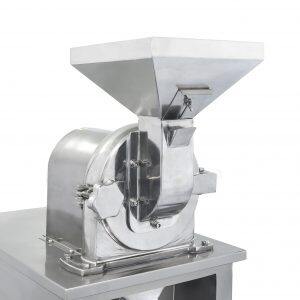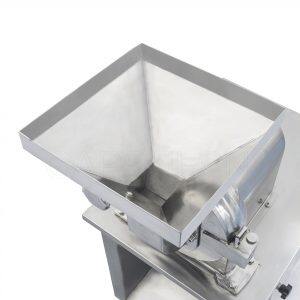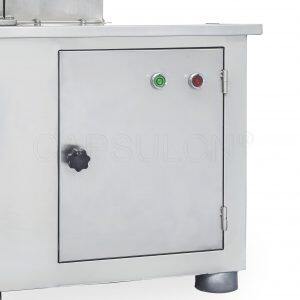 SF Automatic Continuous Mill Herb Grinder
SF Serie Fine Grinders are designed to grind dry, free-flowing material as fine as 120 mesh with very tight distribution of particle size. The highly efficient design allows for ease of access to all internals and is well suited for heat sensitive materials such as resins and sugar.
The feed material is metered into the center of the mill, where it is impacted by the rotor. The feed material is then thrown outward where it impacts with other particles aiding in the reduction process. After initial impact, particles are projected across the screen and are sheared between the blades of the rotor and the sizing screen or jaws. This action continues until the particles are properly sized and are discharged through the bottom of the mill.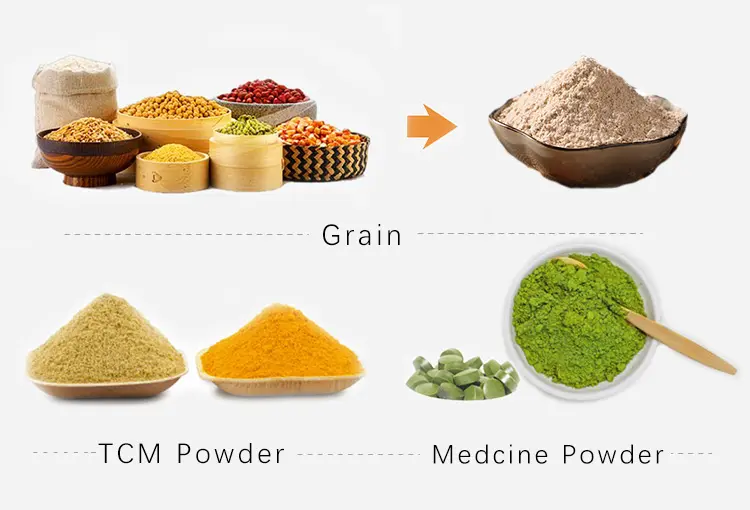 Application:
1.All kinds of food contain sesame seeds, walnuts, rice, black rice, soybean, mung bean, peanut, lotus seed, corn,
sorghum,barley, buckwheat, oats, etc.
2.All kinds of dried herbs containing almonds, poria cocos, red jujube, Gordon euryale seed, medlar, yi, hawthorn, HuaiShan(Dioscorea opposita Thunb), radix polygoni multiflori, red bean, frankincense, dodder, angelica, Codonopsis, astragalus,nutmeg, ganoderma lucidum, ginseng, desertliving cistanche, aloe, fructus momordicae, radish seed, reed root, cinnamon,tripterygium wilfordii, fructus arctii, forsythia, blue flower ginseng, two needles, etc.
3.All kinds of chemical raw materials including coal, gypsum, salt, acid.
4.A variety of spices, pepper, pepper, Chinese prickly ash, star anise, cinnamon, huai xiang, etc
Features
Final product size 10 – 120 mesh
Replaceable grinding blades
Sanitary construction available
Precise control of finished particle size and distribution
| | | | | | |
| --- | --- | --- | --- | --- | --- |
| Model | SF130 | SF180 | SF250 | SF320 | SF40B |
| Rotary Speed | 7000r/min | 4000r/min | 4000r/min | 4500r/min | 3400r/min |
| Screen aperture | 0.4mm-3.0mm | 0.4mm-3.0mm | 0.4mm-3.0mm | 0.4mm-3.0mm | 0.4mm-3.0mm |
| Capacity | 2~5kg/h | 10~20kg/h | 50~250kg/h | 80~300kg/h | 160~800kg/h |
| Material Size | 5*5*5mm | 8*8*8mm | 10*10*10mm | 10*10*10mm | 12*12*12mm |
| Power | 1.1kw | 2.2kw | 4.0kw | 7.5kw | 11kw |
| Dimensions | 420*350*880mm | 420*600*1000mm | 860*500*1360mm | 880*520*1450mm | 800*900*1400mm |
SF Automatic Continuous Mill Herb Grinder
HUADA

Pharma

Offers

Backed by our 25 years of experience in pharmaceutical engineering solutions, we design, manufacture and supply high quality pharmaceutical process and packaging equipment to the industry worldwide.
Contact
HUADA

Pharma

Get in touch with us today to discuss your project and how we can help you fully realize its potential.