TabCN-5-7-9C Tablet Press
TabCN-5-7-9C machine is a single sided tablet press which is capable of producing tablets with diameters up to 12mm.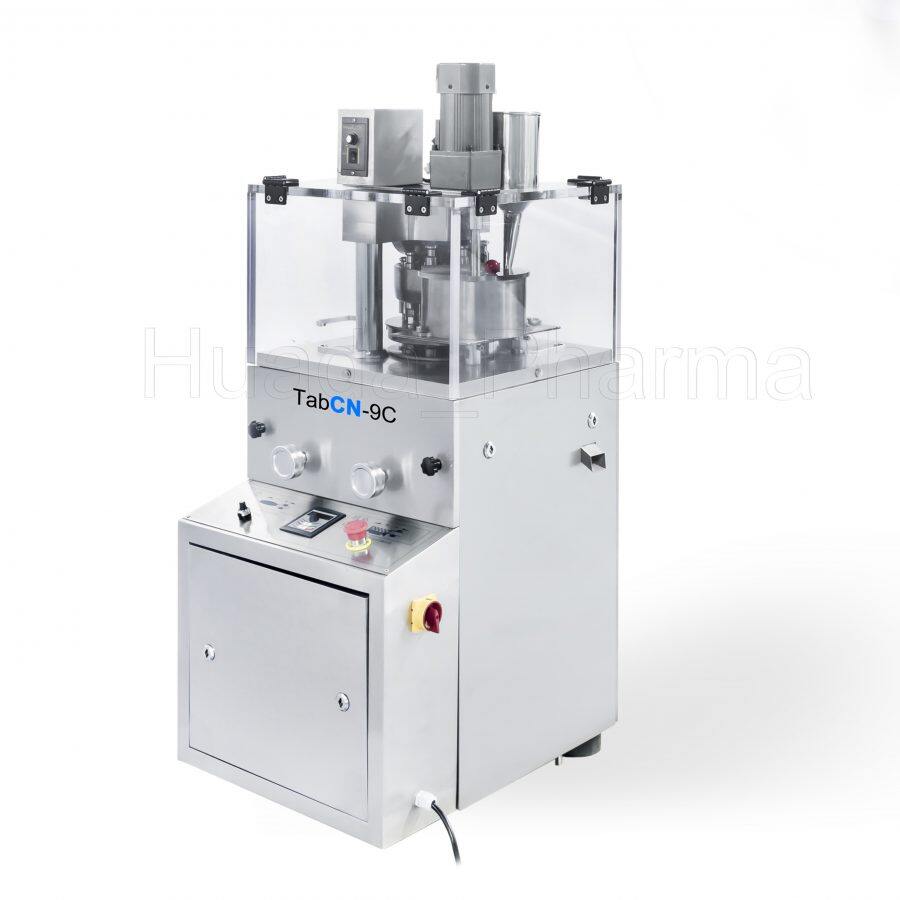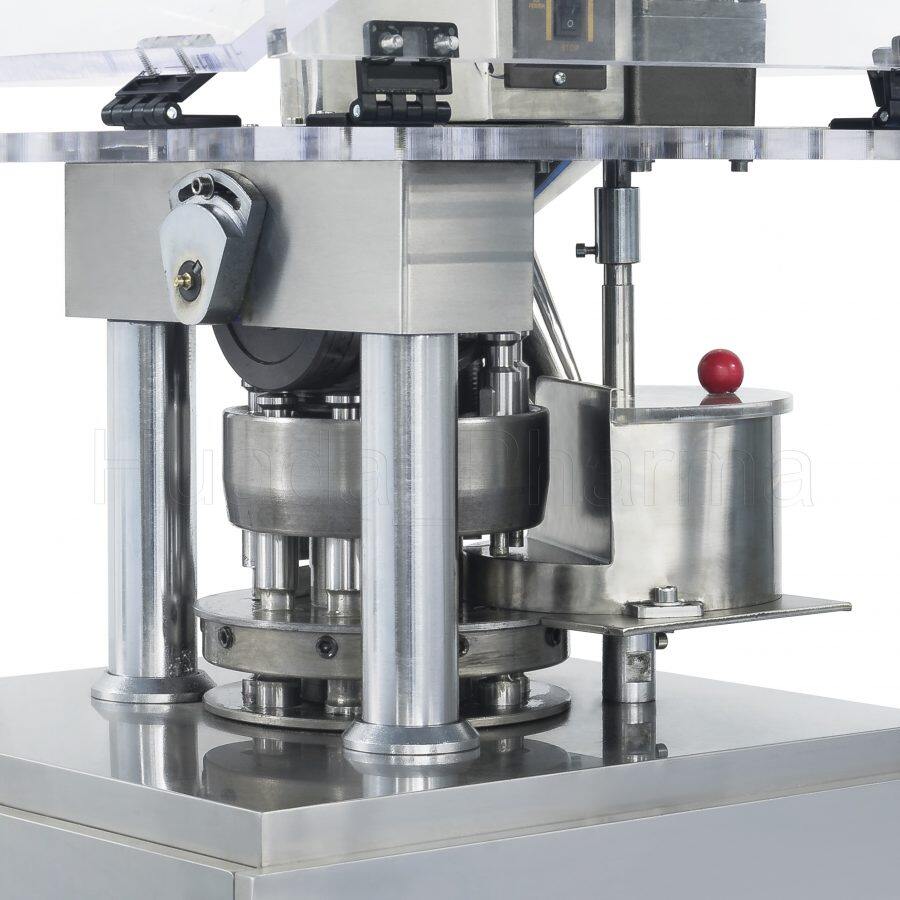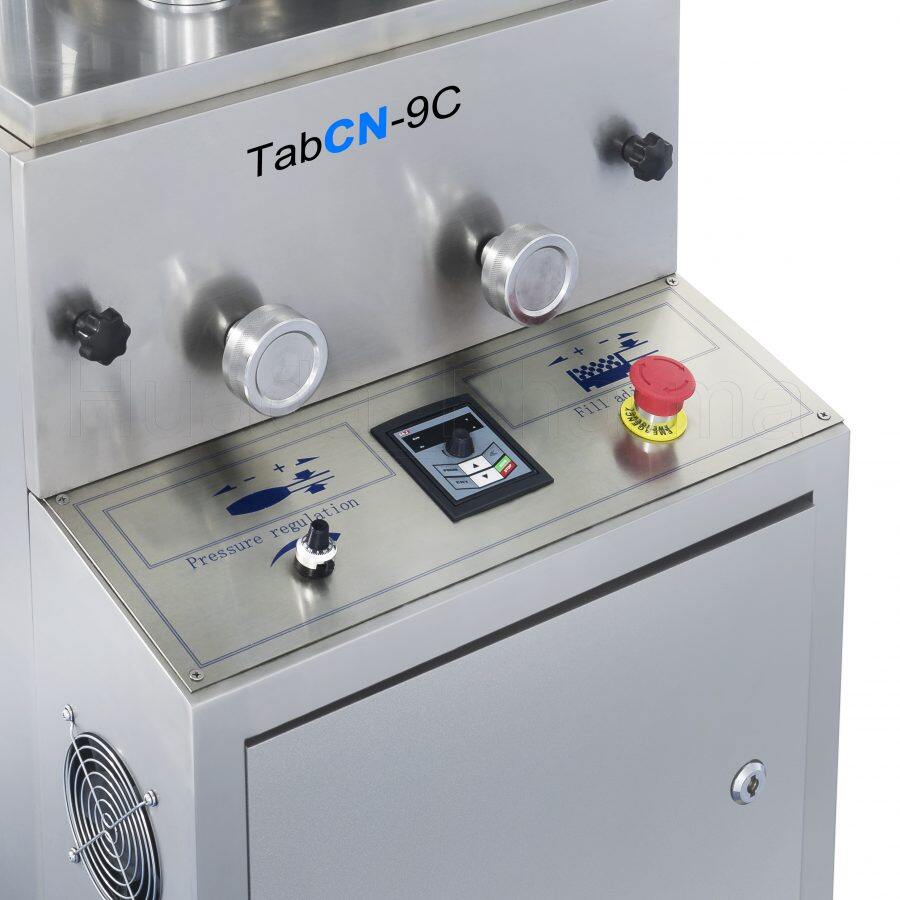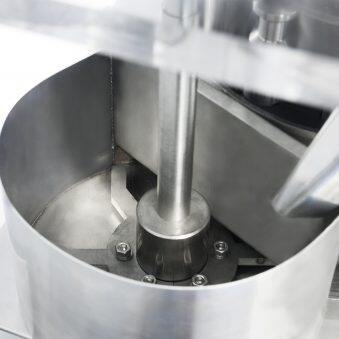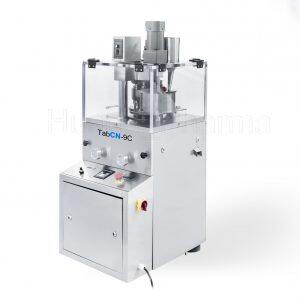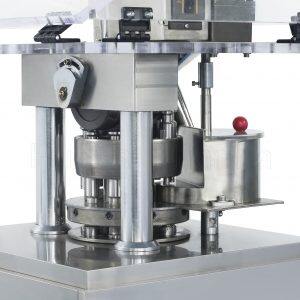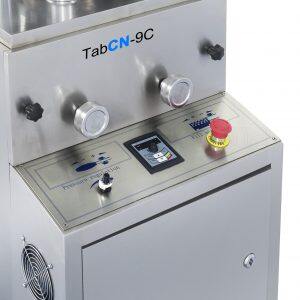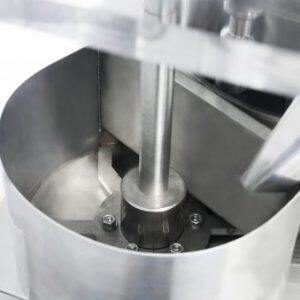 Tablet Press TabCN-5-7-9C
TabCN-5-7-9C machine is a single sided tablet press which is capable of producing tablets with diameters up to 12mm. With minimal operator and maintenance training demands, the machine provides a cost effective solution to small and medium batch tablet production.
It is a continuous automatic tablet press which can be used in the pharmaceutical, chemical, food, and electronic industries.
The machine is fully-enclosed, made of stainless steel, meet the G.M.P requirement.
It has transparent windows so that press condition can be observed clearly and the windows can be opened.
Reliable safety sealing system and dust-proof system. Cleaning and maintenance is easier.
The surface of the rotary table is specially treated to maintain surface gloss and prevent cross-contamination.
Adopt frequency conversion speed control device for electrical speed control, which is easy to operate, smooth to run, safe and accurate.
All transmissions are arranged inside the machine to keep the parts clean.
Equipped with overload protection device, it can automatically stop when the pressure is overloaded.
The machine is equipped with electromagnetic brake motor and other safety protection devices.
The compression parts is entirely separated from the driving mechanisms.
All spare parts to be in contact with the pharmaceuticals are made of stainless steel or the surface being treated specially for non-toxicity & corrosion proof.
Machine speed, the depth of filling, the thickness of the tablet could be adjusted.
Easily remove parts for quick machine's maintenance.
Rotary tablet press advantages:
Guarantees a higher output as high production levels can be achieved with a minimal amount of labor.
Higher outputs of 16200 tablets per hour save time and enable you to meet your large production demands.
It reduces wastage of material.
It allows independent control of both the weight and hardness of tablets.
Main application:This machine is a single-press type, continuous automatic tablet press for pressing granular raw materials into tablets. It is mainly used in pharmaceutical industry and also the chemical, food, electronic, plastic and metallurgical industries.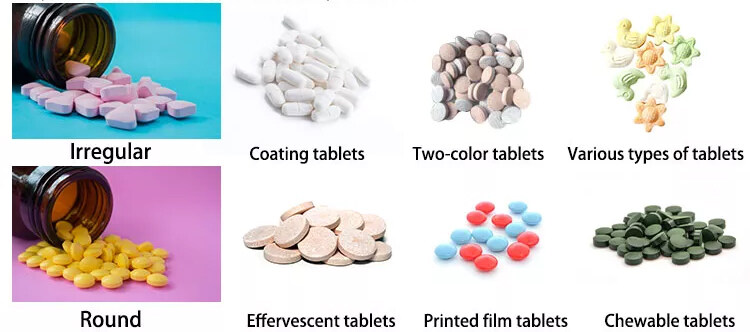 Detail images
Peripheral Cover
The peripheral cover is fully-sealed and made of Auce stainless.easy to clean without dirty corner.
Structure Of Rotary Table
The rotary table is a main component which consists of upper/lower bearings and main shaft.
Structure Of Rail
The rail is cylinder cam and plane concaved wheel consisting of upper/lower rail,as well as The track of movement of upper/lower impact lever.
Filling-Adjustment Unit
The filling adjustment unit is designed for adjusting the weight of tablets.
Tablet-Thickness Adjustment Unit
This unit is designed for adjusting the thickness of tablet.
Feed Unit
Feed unit consists of feeder,bucket rack,column,adjustable screw and bucket.
Outlet
Drive Components
Model
TabCN-5C
TabCN-7C
TabCN-9C
Dies
5 set
7 set
9 set
Max. Pressure
60 kN
Max. Dia. of Tablet
20 mm
Max.Depth of Filling
15 mm
Capacity
9000 tablets/h
12600 tablets/h
16200 tablets/h
Power
110V 60Hz / 220V 50Hz 2.2kW
110V 60Hz / 220V 50Hz 2.2kW
110V 60Hz / 220V 50Hz 2.2kW
Weight
260kg
Dimensions
480x630x1100 mm
HUADA

Pharma

Offers

Backed by our 25 years of experience in pharmaceutical engineering solutions, we design, manufacture and supply high quality pharmaceutical process and packaging equipment to the industry worldwide.
Contact
HUADA

Pharma

Get in touch with us today to discuss your project and how we can help you fully realize its potential.