The simplest form of solid dosage form employs granules prepared from the drug and other components in stable aggregates in sizes large enough to facilitate accurate manipulation and dispensing in bulk and at the level of the unit dose.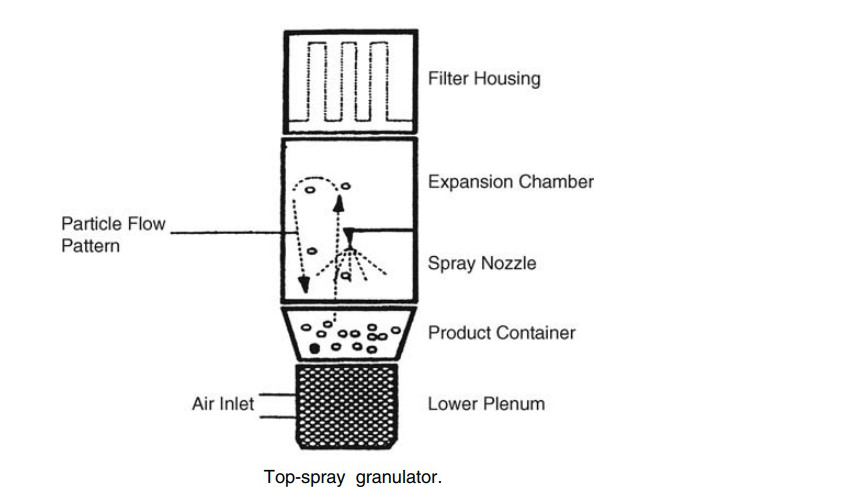 Following particle size reduction and blending, the formulation may be granulated, which provides homogeneity of drug distribution in the blend. In addition, it may help flow properties and powder compression characteristics. Large granules can be prepared from primary particles by drying from a slurry (with techniques described elsewhere in this text) or by spraying with granulation solution. Figure shows a top-spray granulator. An alternative method employs an auger to force the blend between rollers, thereby forming a compressed solid that disintegrates into large aggregates.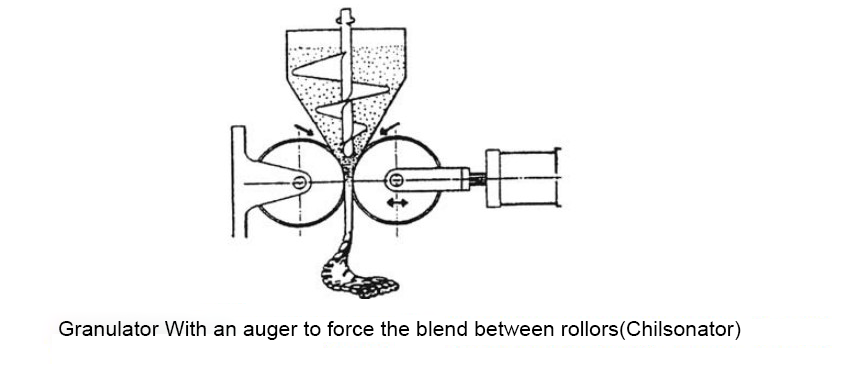 The steps involved in granulation begin with transferring powders to a mixer and blending the product. The granulation solution can be added, and coarse milling or wet granulation begins. Finally, the product is dried and milled to an appropriate size. If the powder is unstable in the presence of polar solvents, it may be compressed directly. Granulation increases the uniformity of drug distribution in the product, improves the powder flow rate and uniformity of flow, and, if used as an aid to tabletting(tablet press machine), assists in compression and bonding.
More sophisticated approaches to combining the drug and excipients into a free-flowing large particle size to improve homogeneity, handling, and drug release characteristics include spray drying, fluid bed drying, extrusion spheronization, and microsphere or microcapsule formulation. All of these processes are governed to some degree by fundamental fluid flow, heat, and mass transfer phenomena.