Horizontal Automatic Cartoning Machine
This is more suitable for pharmaceutical packaging. It can be used in-line with aluminum-aluminum, aluminum-plastic, aluminum blister, and pillow packaging machines. Stand-alone use.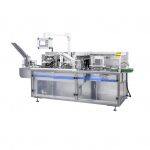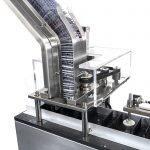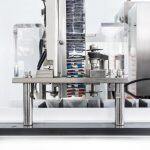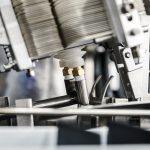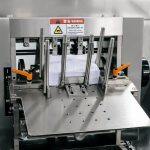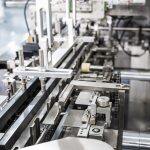 Horizontal Automatic Cartoning Machine
Horizontal Cartoning Machine is a new product developed by our company, which is a multi-functional cartoning machine integrated with machine, electricity and gas. It has the advantages of small size, light weight, wide application range, high production efficiency, and can be used for multiple purposes in one machine. It meets the relevant requirements of "GMP" of "National Pharmaceutical Production Quality Management Standard".
The structure is compact and reasonable, the performance is stable and advanced, and the operation is simple and easy to understand.
Intermittent motion, large packing range and easy adjustment.
Using internationally renowned electrical components PLC control, which has touch-type man-machine interface, and the parameter setting is convenient and quick.
The fault diagnosis prompt is clear at a glance, and the use is more user-friendly.
The suction unit adopts a vacuum generator or a vacuum pump to realize the suction and put of the carton, the position is accurate, and the carton is not stuck.
The transmission system is concise and clear, the work is more reliable, and the maintenance is more convenient.
Each control is realized by software, which is convenient for function adjustment and technical upgrading, and can adapt to the production needs of different periods.
| | |
| --- | --- |
| Model | DZH-120 |
| cartoning speed | 30-120 cartons/min |
| carton quality requirements | 300-350g/m² |
| dimension range of carton | (60-200)mm×(25-85)mm×(15-65)mm |
| user manual unfolded size range | L(80-300)×W(70-210)mm |
| user manual folded size range | L(70-210)×W(20-40)mm |
| total power | 220V 50Hz 1.5Kw |
| work pressure | 0.5-0.7mpa |
| air consumption | 15-20m³/h |
| dimensions | 3150 mm×1180 mm×1950mm |
| net weight of machine | about 1500kg |
HUADA

Pharma

Offers

Backed by our 25 years of experience in pharmaceutical engineering solutions, we design, manufacture and supply high quality pharmaceutical process and packaging equipment to the industry worldwide.
Contact
HUADA

Pharma

Get in touch with us today to discuss your project and how we can help you fully realize its potential.