Dry Granulator Machine
Roller compaction is becoming an increasingly important agglomeration technology for the production of granules, as the pharmaceutical industry looks at ways in which it can introduce lean manufacturing to reduce its R&D and manufacturing costs.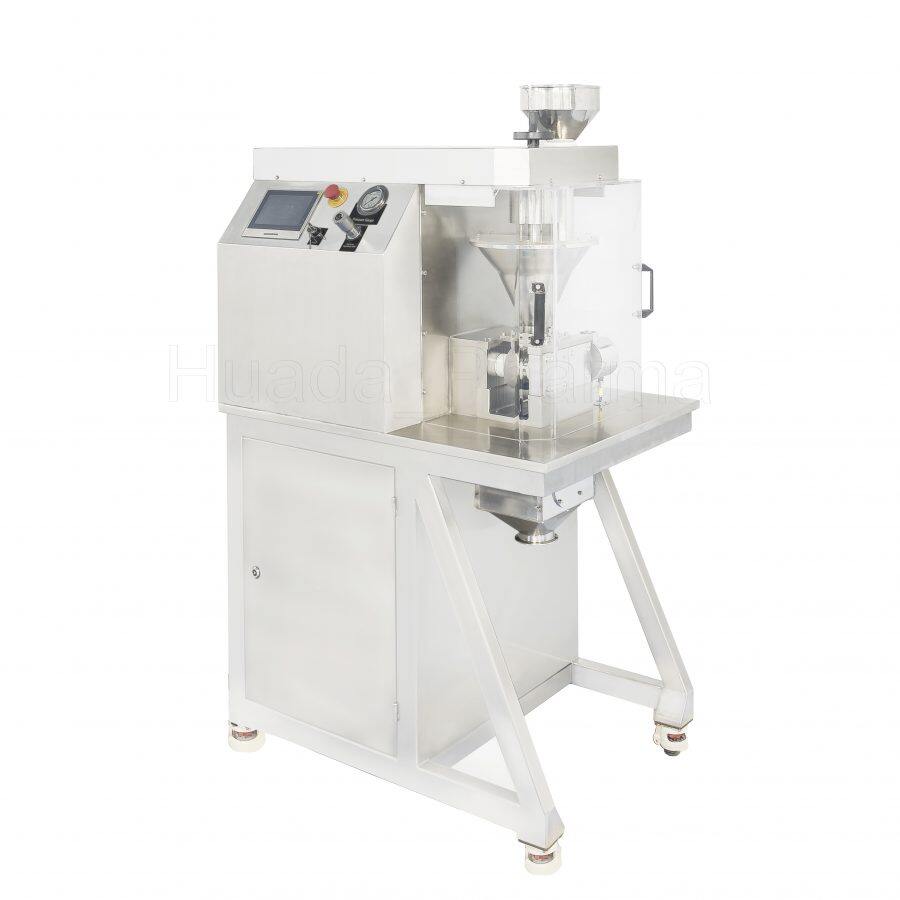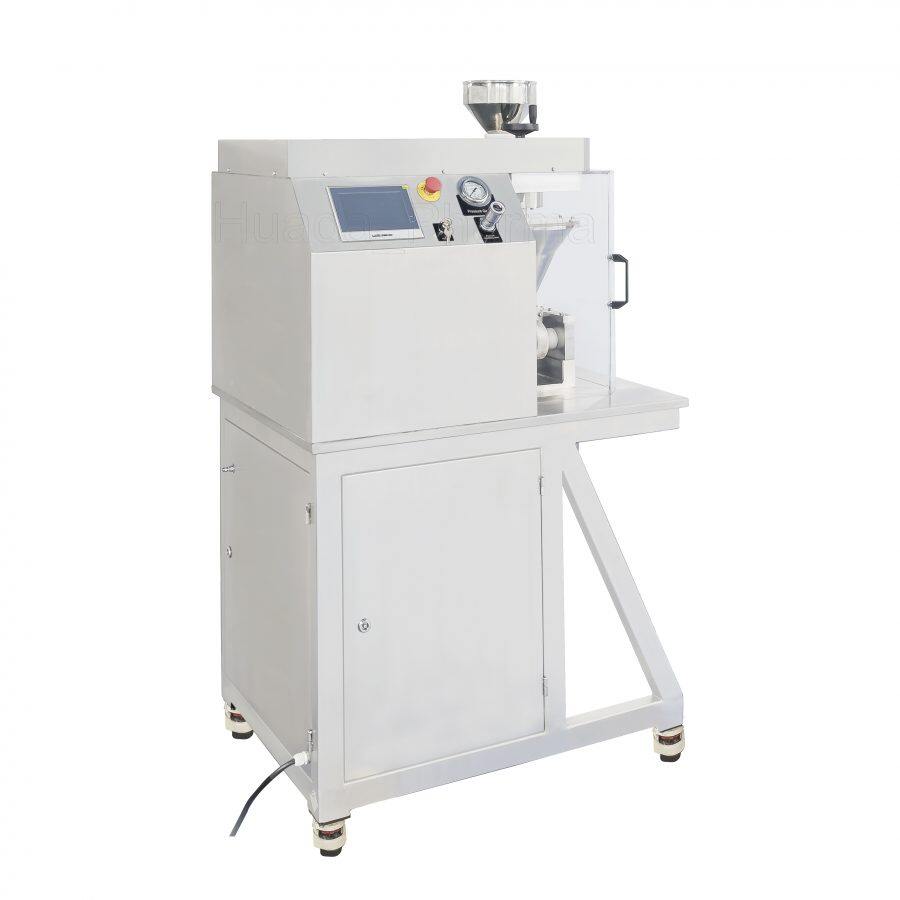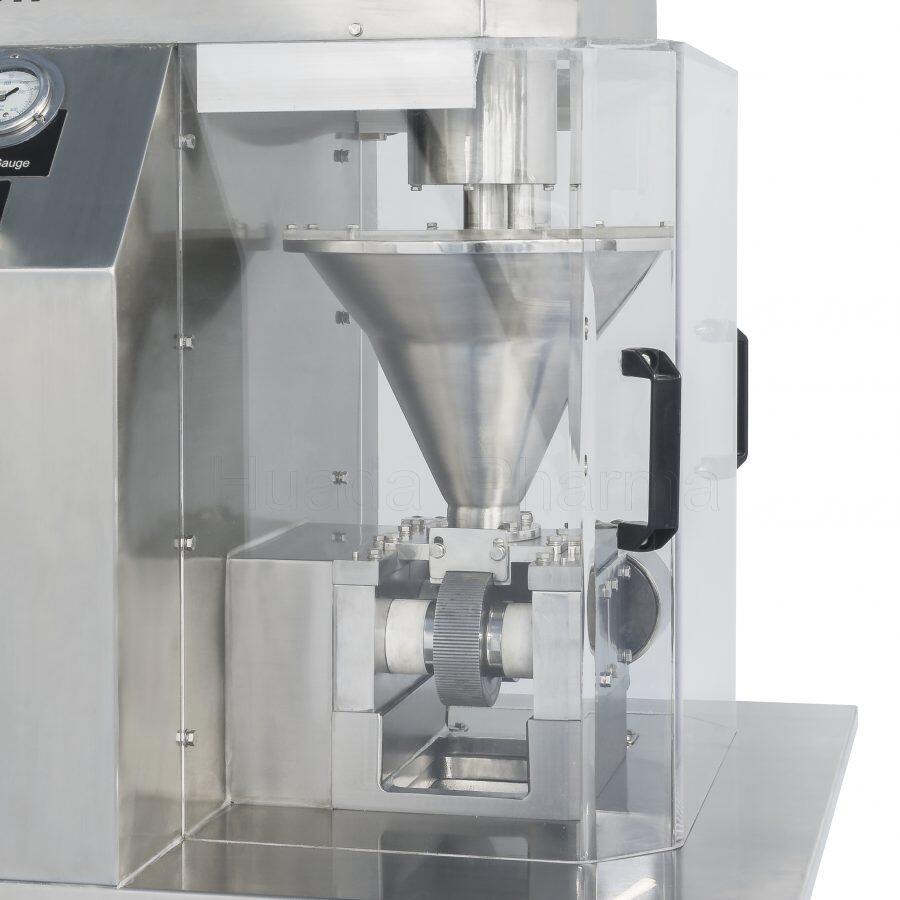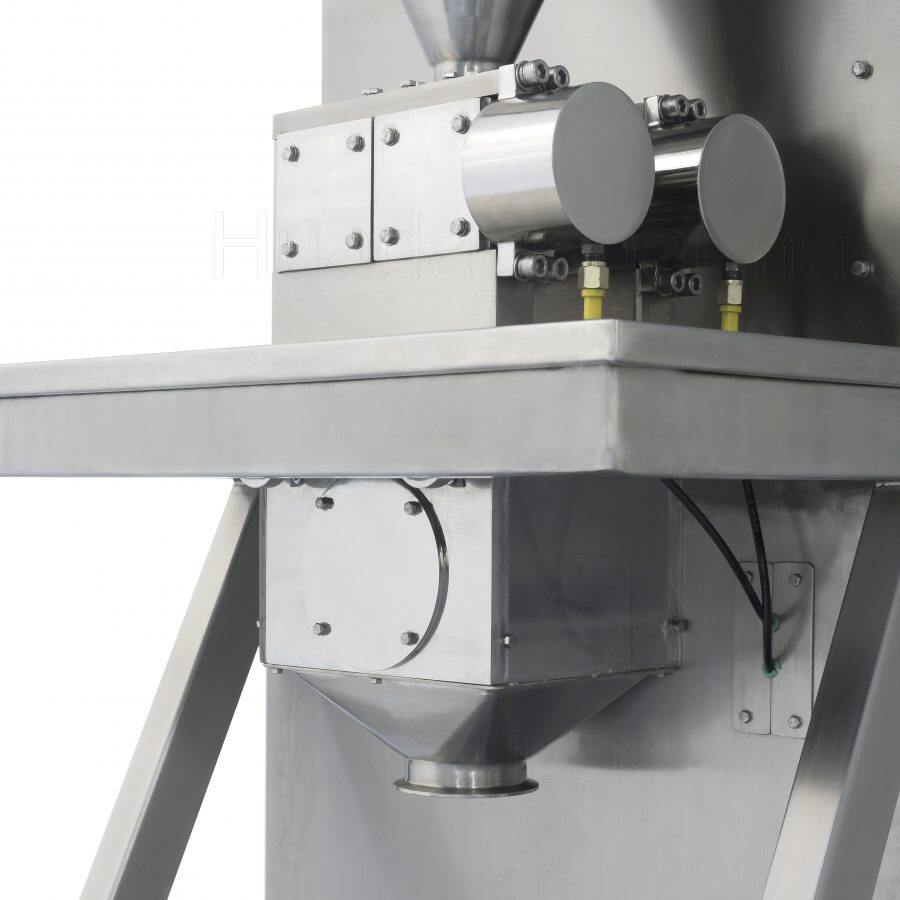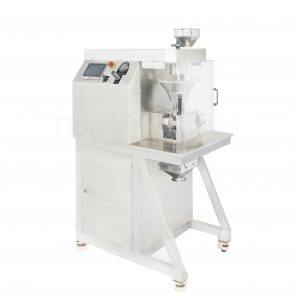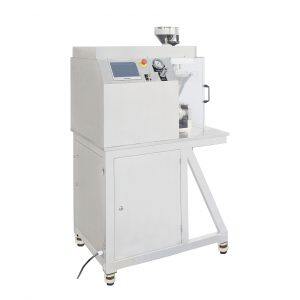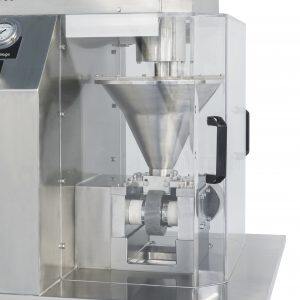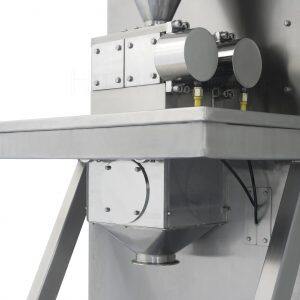 Dry Granulator Machine RawCN-Gra D10/100
Dry granulators are used for dry granulation process. The dry granulation process is used to form granules without using a liquid solution because the product to be granulated may be sensitive to moisture and heat. Forming granules without moisture requires compacting and densifying the powders. In this process, the primary powder particles are aggregated under high pressure.
The roller compactor (granulator-compactor) uses an auger-feed system that will consistently deliver powder uniformly between two pressure rollers. The powders are compacted into a ribbon or small pellets between these rollers and milled through a low-shear mill. When the product is compacted properly, then it can be passed through a mill and final blend before tablet compression.
A Roller compactor generally consists of three major units:
A feeding system, which conveys the powder to the compaction area between the rolls
A compaction unit, where powder is compacted between two counter rotating rolls to a ribbon by applying a force
A size reduction unit, for milling the ribbons to the desired particle size.


Remarks
Dry granulators eliminate the addition of moisture and heat.
The roller compactor is suitable for hard continuous operation as well as batch production.
Low running cost/low operating cost and highly efficient process.
It requires minimal floor space.
| | | |
| --- | --- | --- |
| Model | RawCN-Gra D10 | RawCN-Gra D100 |
| Capacity (kg/h) | 1 -10 | 50-100 |
| Granularity (mm) | 0.2-2 | 0.2-2 |
| Roller Size (mm) | φ100*35 | φ180*60 |
| Maximal Pressure Force (Bar) | 120 | 120 |
| Screw Feeder Rotating Speed (Rpm) | 10-60 | 20-120 |
| Maximal Granulating Rotating Speed (Rpm) | 200 | 200 |
| Maximal Roller Speed (Rpm) | 10 | 16 |
| Power (KW) | 3 | 8 |
| Weight (KG) | 350 | 1500 |
| Dimensions L*W*H (mm) | 760*800*1650 | 1500*1100*1980 |
Dry Granulator Machine RawCN-Gra D100
HUADA

Pharma

Offers

Backed by our 25 years of experience in pharmaceutical engineering solutions, we design, manufacture and supply high quality pharmaceutical process and packaging equipment to the industry worldwide.
Contact
HUADA

Pharma

Get in touch with us today to discuss your project and how we can help you fully realize its potential.